Welcome to The New Frontier!

The "Un-Official" John Wayne Internet Database (JWIDb)

John Wayne - An American Icon
John Wayne once said, "Nothing ever dies if folks don't want it to," and he was right. John Wayne lives on in the hearts of fans the world over. Throughout his lifetime, and during an incredible career that spanned half a century, both on the screen and off, John Wayne has stood strong and tall like a monument carved in granite. He continues to epitomize the very essence of American strength, independence, and courage. A patriotic love of country, a wholesome love of family, and an unshakable bedrock loyalty to his fans and friends. John Wayne is a legend, a cultural phenomenon, an American Icon.

I have long been a huge fan of John Wayne the actor, and John Wayne the man. In reading many of the various biographies that have been written about this great man, I have learned quite a bit about him, and I have found that both he and I share many of the same values and ideas about a lot of things, which, of course, is pretty cool - at least to me.

I hope you enjoy this website well enough to bookmark it, share it with the buttons above, and continue to return to visit it often. There are several encyclopedic lists (located under the "Enter the JWIDb" tab above) which present lists of John Wayne's films, videos, documentaries, television & radio appearances, books and more. included with each list is a downloadable pdf file of each list. I hope you find each of them informative and enjoyable. Thanks for stopping by!

---
---
John Wayne and God
John Wayne was a great American, with a deep love and respect for his country. One of the things he recognized about America were the Judeo-Christian ethics and morals that are woven into the fabric of this country, and which have been since this country's founding over 200 years ago. I think that touched something inside of Duke; and while he may not have always modeled every single Christian moral and ethical principle, he did his best, and he was never shy about talking about God, nor did he fail to realize that God was to be loved and respected. I feel the same way as Duke did in this regard. Because of this, I am presenting to you, Dear Reader, this very special message:
The Bible, God's Word to us, says that we are all sinners (
Rom. 3:23
). This means that we have all offended God. We have all broken His law. Therefore, we are guilty of having sinned. Because of this, we are separated from God (
Isaiah 59:2
), are dead in our sins (
Rom. 6:23
,
Eph. 2:3
), cannot please God (
Rom. 3:10-11
), and will suffer eternal
damnation (
2 Thess.1:9
) as the just penalty for violating God's laws. The only way to escape this judgment is by believing in Jesus
Christ –– by believing in His substitutionary death on the cross (He took your place, and paid your penalty for your sins) and trusting in what Jesus did for you on the cross (
John 14:6
,
Acts 4:12
,
Rom. 3:25
;
1 Pet. 2:24
;
1 John 2:2
;
1 John 4:10
); by sincerely believing in His death, burial and physical resurrection (
1Cor. 15:3-8
); repenting of your sins (
Luke 5:32
); and by living in loving obedience to Him (
John 14:15,21,23
;
1 John 5:3
).
---
---
---
- - - WEBSITE NEWS - - -

NOTICE

The question I get asked, probably more than any other question is: "I have a [John Wayne related item] and I was wondering what the value of it is. Can you tell me how much it is worth." There are two answers to this question. The short answer is, "I don't know." Not very helpful, but it is accurate. The long answer would be, "There are three things that determine the value of any item. They are: 1: Rarity, 2: Condition, and 3: Things are worth whatever someone is willing to pay for them.

There are, of course, other factors involved, including where you live. An item worth $100 in California, may be worth $1,000 in New York, or $10,000 in England. It depends on the availability of that item in different geographic locations. Perhaps the best way to determine the value of an item, outside of hiring a professional appraiser, is to go online and see if there are any other similar items for sale, and what they are selling for. Not what people are asking for them, but what people are actually paying for them. Ebay has a "completed listings" feature that shows what an item has sold for. Take into account what the seller is charging for shipping the item, and include that in your approximate value figure. Also pay attention to the sold items condition. If it is in better condition than yours, then yours may not be as valuable. If it is in worse condition than yours, then yours may be worth more.

Without actually seeing and handling and examining your item personally, and doing the research myself based on what I see, I really am in no position to offer anything other than a guess as to your items value. With so many variables involved in determining an items value, I prefer not to do that.
Thank you for visiting The New Frontier website, I really do appreciate you stopping by, and my best of luck to you with your John Wayne item.
Bob Tuttle

---
- - - UPDATES --- UPDATES - - - UPDATES - - - UPDATES - - - UPDATES - - - UPDATES - - -
Several things have been updated on the New Frontier website of late, beginning with the Complete John Wayne Bibliography. I have recently completed Part Four: Movie Tie-In Books / Novelizations and Original Novels and Stories, and Part Five: Souvenir Books, and they are both up and running. In addition, I was able to locate several more cover images from the World Distributors UK series of comic books, and found a previously unknown comic book (at least unknown to me!) from Australia, known as John Wayne Adventures, which ran from January 1955 thru December 1956, for a total of only 21 issues. I have included this series in the Comic Book Bibliography section as well as 9 of the 21 covers. There's more to come, so stay tuned!
---
I recently received an email from Margaret Hubler, a John Wayne fan in Switzerland. She has finished reading the new book on John Wayne by Marc Eliot, titled, "American Titan." Margaret has graciously offered, well, here, let me allow her to speak for herself:
Hello!
I am Margaret from Switzerland and an amateur expert on John Wayne (if you allow the paradox). I have read and studied Marc Eliot's book "American Titan" and have a few things to say about errors and typos. I gave my feedback to the author himself a few weeks ago and also to his editor – if you are interested in the same one I will gladly send it to you – the PDF. Contact me at email@werftext.com. Thank you and Good luck!
---
The "Chili Bill's 26 Bar Memories" page is now up and running, and I am busy trying to put together all of Bill's original stories and photos from his now gone website. Have a look, and keep checking back as I will be updating that page as often as I am able. I hope you enjoy Bill's stories and photos as much as he enjoyed sharing them!

---
The links page has been updated, and several broken links have been removed, as well as a couple of duplicate links (duplications - that's what happens when you are your own proofreader!). Also, there are some new (and rare) additions to the filmography, the televisions appearances and the discography, so if you have the time, be sure to check them out!

---
Be Sure To Check Out Our "Sister" Site - The John Wayne Theater!


-- UPDATE --> Apparently, one of the channels that I had linked several of the John Wayne Theater films to, has been deleted, and along with it, all of those great John Wayne films! Not to worry, however, I have been working on getting some new links and will soon (I hope) have all of those films back up - as well as some new ones!. Please keep checking back for updates on this, and I apologize for any inconvenience this may have caused.
Be sure to check out our new "sister" site - the John Wayne Theater! You can find it by clicking on the John Wayne Theater image at the right. Once there, you will find 50 great John Wayne films, all ready to watch, absolutely free, and online! So grab some popcorn, sit back and enjoy!

---
A New Collection of John Wayne Memorabilia is at USC!

On Thursday, June 21st, USC School of Cinematic Arts unveiled a new permanent exhibit, "The Wayne Collection", an extensive collection of personal memorabilia from the life and films of John Wayne. All of the items were diligently gathered and preserved by his son, Michael, over a 25 year period. in honor of her husband, Michael, Gretchen Wayne has donated the collection so students and the public alike can enjoy.
You can read more about this on our blog by clicking here, or by clicking the image at the left!
---
---
---
Please note that this website is a work in progress. I have a lot of information to put together, get reformatted and posted to this site. I promise you it will be worth the wait!

Most of the reference "lists" are now up on the site. I am still working on the definitive list of "John Wayne in Print." It is getting pretty long with all the magazines that have featured John Wayne over the years. I am trying to reformat that part of the list to make it more manageable, and easier to use. UPDATE: Although the "lists" are up, I am in the process of updating them, adding more information to them, and making them easier to access - search - and download. Keep checking back, it's a big job, but it will get done!



The blog is coming alone nicely, and I am currently working on some trivia quizzes to put up on a regular basis - maybe one a week.

I am also working on putting together some photos for the site, and some of them are pretty rare. I think you will enjoy them. So keep checking back! If you get a chance, shoot me an email and let me know what you think!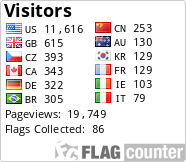 ---
We have no affiliation, official or otherwise, with Wayne Enterprises, although we are thankful for and do applaud the work they have done, and are continuing to do to keep the memory of John Wayne alive, as well as the wonderful life saving work they do through the John Wayne Cancer Clinic. All original content on this website is copyright (c) 2012 The Duke Fan Club.