Welcome to The New Frontier!

The "Un-Official" John Wayne Internet Database (JWIDb)

John Wayne - An American Icon
John Wayne once said, "Nothing ever dies if folks don't want it to," and he was right. John Wayne lives on in the hearts of fans the world over. Throughout his lifetime, and during an incredible career that spanned half a century, both on the screen and off, John Wayne has stood strong and tall like a monument carved in granite. He continues to epitomize the very essence of American strength, independence, and courage. A patriotic love of country, a wholesome love of family, and an unshakable bedrock loyalty to his fans and friends. John Wayne is a legend, a cultural phenomenon, an American Icon.

I have long been a huge fan of John Wayne the actor, and John Wayne the man. In reading many of the various biographies that have been written about this great man, I have learned quite a bit about him, and I have found that both he and I share many of the same values and ideas about a lot of things, which, of course, is pretty cool - at least to me.

I hope you enjoy this website well enough to bookmark it, share it with the buttons above, and continue to return to visit it often. There are several encyclopedic lists (located under the "Enter the JWIDb" tab above) which present lists of John Wayne's films, videos, documentaries, television & radio appearances, books and more. included with each list is a downloadable pdf file of each list. I hope you find each of them informative and enjoyable. Thanks for stopping by!

---
---
John Wayne on Television


---

Brand New Book to be Released!
Click on the image for more info!


Take the Current John Wayne Poll

---
- - - WEBSITE NEWS - - -

!!!Links Page Updated!!!

The links page (note the tab on the nav bar above) is now updated to include dozens of categorized links and free downloads. The JWDb may even contain the greatest number of John Wayne related links found on any one page - anywhere on the internet! (Although I'm not 100% sure of that claim - the page is growing by leaps and bounds!). So be sure to check it out, I think you are likely to find a few items that will interest you!

UPDATE - Even MORE links have been added! You might want to pack a lunch before tackling them all - you're gonna be there awhile!

---
John Wayne Film Festival
Kick-off party June 29, 2013
Click on the image above for more information!

---
---
Be Sure To Check Out Our "Sister" Site - The John Wayne Theater!


Be sure to check out our new "sister" site - the John Wayne Theater! You can find it by clicking on the John Wayne Theater image at the right. Once there, you will find 50 great John Wayne films, all ready to watch, absolutely free, and online! So grab some popcorn, sit back and enjoy!

---
A New Collection of John Wayne Memorabilia is at USC!

On Thursday, June 21st, USC School of Cinematic Arts unveiled a new permanent exhibit, "The Wayne Collection", an extensive collection of personal memorabilia from the life and films of John Wayne. All of the items were diligently gathered and preserved by his son, Michael, over a 25 year period. in honor of her husband, Michael, Gretchen Wayne has donated the collection so students and the public alike can enjoy.
You can read more about this on our blog by clicking here, or by clicking the image at the left!
---
---
Recently, a reputed "film historian" took it upon himself to sarcastically deride some of the content on this website. In the process, he also felt it necessary to deride one of the contributors of this website. This "film historian," Mr. Richard M. Roberts, did this while hiding behind the closed door of a private forum where he could not be publicly refuted. Normally I would not degrade myself by engaging such a coward as Mr. Roberts, however, as he has chosen to hide whilst engaging in his cowardly acts, rather than bringing them here to this website, where he has the ability to contact me personally, I feel I have no choice. The following pdf file is also posted on our blog.

---
Please note that this website is a work in progress. I have a lot of information to put together, get reformatted and posted to this site. I promise you it will be worth the wait!

Most of the reference "lists" are now up on the site. I am still working on the definitive list of "John Wayne in Print." It is getting pretty long with all the magazines that have featured John Wayne over the years. I am trying to reformat that part of the list to make it more manageable, and easier to use. UPDATE: Although the "lists" are up, I am in the process of updating them, adding more information to them, and making them easier to access - search - and download. Keep checking back, it's a big job, but it will get done!

The New Frontier website Store is now open for business! I will add more items to the various store categories as I come across them. I am very pleased to be able to offer some very rare and one-of-a-kind John Wayne related items in the New Frontier store. Some of these items are available only here and nowhere else!

The blog is coming alone nicely, and I am currently working on some trivia quizzes to put up on a regular basis - maybe one a week.

I am also working on putting together some photos for the site, and some of them are pretty rare. I think you will enjoy them. So keep checking back! If you get a chance, shoot me an email and let me know what you think!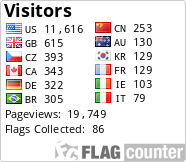 ---
We have no affiliation, official or otherwise, with Wayne Enterprises, although we are thankful for and do applaud the work they have done, and are continuing to do to keep the memory of John Wayne alive, as well as the wonderful life saving work they do through the John Wayne Cancer Clinic. All original content on this website is copyright (c) 2012 The Duke Fan Club.